Strategic Account Associate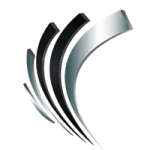 Professional Alternatives
Job ID#: 10022
Customer Service call center Representative Needed – 77042 , This client works with banks and is located on the 21st floor of a gorgeous office building with beautiful views! This position requires 2 weeks of in office training so you must be local. The position will go remote, for the time being, after training.
A few key points:
*Bilingual Preferred*

Temp to hire for the right individual – $15.00 Hourly during assignment.

Minimum 1 year experience

in a Banking, Retail, Sales or other role that involves direct customer service, REQUIRED!

1 – 2 years previous Call Center experience, Required.

5 day work week with flexibility to work at least 1 day per weekend.

3

Shifts which each rotate quarterly (every 3 months your schedule will rotate to a new shift).
6:30AM to 3:30PM

11:00AM to 8:00PM

2:30PM to 11:30PM
Responsibilities:
Receives Inbound-Calls from customers and employees.

Conducts Outbound-Calls and email communications for follow up.

Generate tickets and assign them to the appropriate branches, internal teams, or vendors in order for them to complete requests.

Knowledgeable for all disciplines that are within the call center with the ability to educate others on how processes are handled.

Meet and exceed established center productivity and quality standards.

Provides excellent and professional customer service at all times.
Requirements:
Must have a High School diploma

Banking experience or similar field, is a plus.

Experience with hardware/network troubleshooting, preferred.

The ability to work a flexible, rotating schedule (evenings, weekends, holidays).

Strong PC skills (i.e. proficiency with Microsoft Office) * will be tested on this.

The ability to multi-task; work well in a team environment with minimal supervision.

Founded in 1998, Professional Alternatives is an award-winning recruiting and staffing agency that utilizes technology and relationships to deliver top talent. Connect with us today!