Certified Debt Specialist (Sales Associate)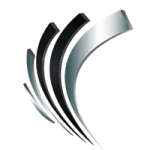 Professional Alternatives
Job ID#: 10024
PLEASE APPY IF YOU HAVE EXPERIENCE IN CONSUMER SALES, USED CAR SALES, INUSRANCE, B2C SALES ETC- ENCOURAGED TO APPLY
Our client is an exciting growing next generation FinTech company providing consumer products that are easy to use, accessible AND customized. With a well experienced leadership team in this space, our client is reinventing the market by investing in innovative technologies to best serve our customers. Come join a high performing team and diverse organization driven to working towards the common objective of developing transformational product offerings.
Role Overview:
B2C Sales Representatives/Associates — Engage prospective consumers, providing needs analysis, provide purchase options for tailored programs.
Role Description:
• Uncapped monthly commission with top performers earning up to $100K annually
• BASE SALARY + COMMISSIONNO cold calling. All prospective customers are inbound requests for assistance
• Needs Analysis, offer purchase options
• Quickly build rapport and establish trust with prospective clients
• Ensure all sales transactions adhere to consumer protection and other compliance standards
• Continuously support and contribute to our energetic business development team
IDEAL Candidate:
• Bachelor's Degree preferred
• High energy and motivated individual with an entrepreneurial spirit
• Strong prioritization ability, growth oriented, and willing to invest the necessary time and energy to create profitable and rewarding careers
• Goal oriented with success exceeding goals in a fast-paced, sales environment.
• Takes on challenges as opportunities and views objections as buying questions.
• Sales experience preferred but not required
• Financial Services experience, a significant PLUS!
Generous Benefits and Environment:
• Considerable employer contributions for health, dental and vision programs
• PTO
• 401(K) match
• Merit advancement opportunities
• Career development & training
• Uncapped earning potential
Qualified inquiries to my colleague at: :
rdevere@proalt.com

Founded in 1998, Professional Alternatives is an award-winning recruiting and staffing agency that utilizes technology and relationships to deliver top talent. Connect with us today!