AVP, In-Business Risk – Commodities Credit Specialist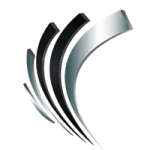 Professional Alternatives
Job ID#: 10116
AVP, In-Business Risk – Commodities Credit Specialist
My client, a blue-chip global commodities trading organization headquartered in Houston, TX, is seeking an experienced commodities credit risk management professional to immediately join their In-business risk function.
The Commodities Credit Specialist performs an early-read/proactive pre-deal counterparty assessment for potential counterparty onboarding and commodity transactions as a member of the front office in-business risk function.
Core Accountabilities:
– Will work closely with Commodities Business Development leadership and Credit Risk partners in performing financial analysis and credit assessment across various industry segments including, producers, marketers, midstream players, utilities, IPPs, among others.
-Work with trading desks to evaluate value proposition and prioritization for counterparty onboarding
– Liaise with Desks and necessary support partners to ensure appropriate documentation and regulatory requirements are in place to transact within the organization's approved framework
-Partner with Business Development leadership and Business Unit Management team to monitor credit exposures/breaches on a daily basis to determine appropriate corrective action as necessary
-Ability to assist in data quality remediation
Must Haves:
– 5-7 yrs of commodities credit experience including financial analysis and contract negotiation
-Proficient in understanding both physical and financial markets/trading, and trading deal life cycle
– Well versed with suite of commodity contracts (i.e. NAESB, EEI, ISDA and credit annexes, ISDA Gas Annex, etc.)
-Degree in Business, Finance or closely related business discipline
-Advanced skills within the Microsoft suite of products
– Formal bank credit training is a significant plus
– Other data visualization and/or coding software tools (Power BI, SQL, Python, etc.) skills a plus
Qualified inquiries: [email protected]

Founded in 1998, Professional Alternatives is an award-winning recruiting and staffing agency that utilizes technology and relationships to deliver top talent. Connect with us today!