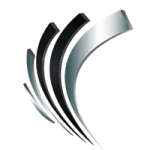 Professional Alternatives
Job ID#: 10196
Great Growing Co with a family feel!
Call Center/Customer Service Rep – 77029 TTH
16- 17$
Hours 7-5 with alternating Sat. some flexibility
*Bilingual a MUST!
• Establishes customer accounts with quotes and information gathering
• Enters service changes in database
• Confirms understanding of needs, issues and requests
• Serves as customer advocate by solving issues and problems
• Communicates with concise, accurate information
• Assist with special projects
• High volume incoming calls into call center
• Promotes company operating procedures
• Ensure environmentally correct safe workplace practices (must wear mask while on site)
Needed success skills:
• Excellent verbal, written and analytical skills
• MS office and search skills for customer database
• Professional phone demeanor
• Multi-tasking ability
• Problem solving
• Ability to react well under pressure and conflict
• Work well with team and independently
• HS diploma
• 1+ years of heavy call center/customer service experience

Founded in 1998, Professional Alternatives is an award-winning recruiting and staffing agency that utilizes technology and relationships to deliver top talent. Connect with us today!