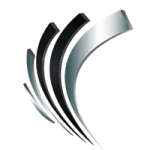 Professional Alternatives
Job ID#: 10243
AP Specialist
$19-$22
Carrollton, TX
Responsibilities:
Provide timely and accurate payment processing
Input payable invoices and cost inventory
Develop and maintain reports and files
Answer inquiries from vendors, suppliers and employees and research discrepancies.
Analyze, prioritize, code and pay bills and invoices, managing vendor or supplier expectations
Remit liability payments
Enforce company policy and procedure in keeping with GAAP
Bank reconciliations
Understanding of sales and use tax
Competencies:
Proficiency with MS Office products, including MS Outlook, Word
Excellent Excel skills – Advanced preferred
Required education:
Minimum 2-years of accounting or Accounts payable experience required.
Benefits:
Competitive Health Insurance Plans (Employee, Children, Family)
Vision and Dental Plan
Company paid life insurance
401(K) / Roth plan with employer match (after 90 days)
Generous PTO plus paid Holidays (after 90 days)

*Due to the high volume of applications we normally receive, we are not able to personally respond to all applicants. However, if you are selected to move forward in the process, you will be contacted soon regarding next steps.

Founded in 1998, Professional Alternatives is an award-winning recruiting and staffing agency that utilizes technology and relationships to deliver top talent. Connect with us today!