Sr. Human Resources Generalist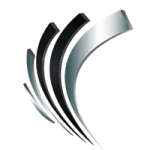 Professional Alternatives
Job ID#: 10248
Job Title: Sr. HR Generalist
Location: LaPorte, TX
Type: Contract-to-Hire
Pay: $35 / hour
Job Responsibilities:
Build trust-based, collaborative relationship with executives, managers, and supervisors.
Lead, manage, and communicate the implementation of HR policies and procedures.
Responsible for maintaining HRIS and payroll processing; analyzes, prepares and process payroll data; uses payroll system to produce accurate, timely payroll.
Verifies timecards in order to process payroll timely and accurately.
Performs per-pay-period timesheet audits including review of exceptions and missing timesheets; contacts supervisors, as needed, to make corrections.
Answers payroll and time and attendance inquiries as they arise.
Maintains garnishment files and tracks garnishments for completion.
Prepares various payroll and General Ledger reports and distributes to appropriate departments and management.
Assists with recruiting for all levels of employees; works with managers and supervisors to create job requisitions, post on job boards complying with all EEOC guidelines; prescreens candidate resumes, conducts interviews both by phone and in person.
Reads and reviews all incoming resumes to determine compatibility with advertised job, forward acceptable candidates to the appropriate manager for further review
Follows company protocol for new hire approval, writes offer letters, initiates background checks
Qualifications/Requirements:
Bachelor's degree in an HR related field, a PHR certification, or a minimum of five years HR experience in a generalist/Sr. generalist role
Knowledge of Labor Law and other State/Federal laws and requirements, EEO, AAP, FMLA, ADA, HIPAA, ACA, etc. Including California.
Strong ATS experience, preferably on ADP
Experience with assessing, interviewing and onboarding new hires
Strong multi-site payroll experience
Strong Microsoft Office skills – specifically advanced with Excel, PowerPoint and Publisher.
Demonstrated skills in employee relations
High level of emotional maturity. Excellent interpersonal and management skills with the ability to direct, motivate, and give constructive feedback. Excellent verbal and written communication skills

Founded in 1998, Professional Alternatives is an award-winning recruiting and staffing agency that utilizes technology and relationships to deliver top talent. Connect with us today!