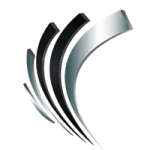 Professional Alternatives
Job ID#: 10253
General Ledger Analyst
Direct Hire; up to approx. 80K + bonus
Katy, TX
**Company is currently remote and will continue to assess
**Sage Fixed Assets and Fixed Assets Accounting – REQUIRED
Support activities of general ledger accounting, accounts payable, fixed asset accounting, and inventory management
Prepare journal entries and balance sheet reconciliations
Maintain Fixed Assets Module
Track additions, disposals, transfers, and cost adjustments
Make monthly journal entries to record fixed asset additions and disposals
Generate and post depreciation expense journal entry
Generate tax depreciation calculations (Federal, State and AMT), including depreciation schedules, reconciliation of tax forms required including 4562 and 4797 and rollforward schedules for tax books
Manage physical verification process of assets
Manage annual property insurance renewal process
Assist with inventory valuation and make appropriate journal entries to record inventory price and quantity variance adjustments
Support management efforts to establish appropriate internal controls and assist in implementation of new SOPs
Work with auditors on supporting schedules and specific inquires
Support Tax Manager with tax reporting, compliance, planning, and department's objectives
Assist other Tax/Accounting team members with special projects. Other duties as assigned.
Qualifications:
Bachelor's degree in Accounting and 5-6 years of experience in Accounting
CPA Designation highly preferred; pursuing CPA a must
Advanced Microsoft Office Suite and Sage FAS
Strong communication, positive spirit, customer service-centric, composure in challenging situations, collaborative, open to and likes feedback, and promotes a culture of diversity, respect and accountability
Strong attention to detail, identify and solve complex issues, think "big picture" and offer creative solutions
Other Info:
Interactive and collaborative work environment; must be interested in learning
Beautiful new offices; great west location; working remote at this time
Excellent management and growing organization; lots of room for development and promotability

Founded in 1998, Professional Alternatives is an award-winning recruiting and staffing agency that utilizes technology and relationships to deliver top talent. Connect with us today!