Accounts Payable Processor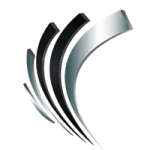 Professional Alternatives
Job ID#: 10276
Accounts Payable Processor
Direct Hire; up to 52K (non-exempt)
Spring, TX
Duties:
Manually process and post vendor invoices daily (approx. 75 average daily)
Process bi-monthly check runs and wire payments
Reconcile processed work by verifying entries and comparing system reports to balances.
Charge expenses to accounts and cost centers by analyzing invoice/expense reports; record entries
Pay employees by receiving/verifying expense reports and requests for advances; prepare checks
Verify vendor accounts by reconciling monthly statements and related transactions
Research vendor account, payment, and invoice discrepancies
Open mail and distribute accordingly
Act as back up to Accounts Receivable Processor
Run reports and complete filing as necessary
Qualifications:
Bachelor's degree in Accounting preferred; high school diploma required
3-5 years directly related accounts payable role performing manual invoice processing, required.
Strong Microsoft Office especially Excel; will train on Epicor
Knowledge of accounting principles, practices, and procedures
Prioritize, multi-task, organized, efficient, accurate,
Team player, great communication, and professional, friendly and courteous
Self-motivated with strong problem solving skills
Other Info:
More casual, industry-type setting
2 step interviews process – Teams then in-person
Some overtime work as needed; paid overtime
Global organization

Founded in 1998, Professional Alternatives is an award-winning recruiting and staffing agency that utilizes technology and relationships to deliver top talent. Connect with us today!