Sr. Credit Analyst – Construction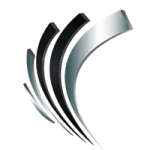 Professional Alternatives
Job ID#: 10306
Sr. Credit Analyst – Construction
Irving, TX
$80k – $85K

Responsibilities:
Assessing credit limits for new and existing customers and jobs, producing a recommendation after undertaking a thorough analysis of a variety of factors and careful analysis of a customer's financial information, including income statements, cash flow history, current debt, balances sheets and credit reports both commercial and consumer
Responsible to provide an assessment of profitability of default by a customer and determining the risk of extending secure and unsecure credit

Undertake online research of public records, including, but not limited to county register's databases, Secretary of State Database, and assessors database, for corporate filings and Uniform Commercial Code (UCC) filings

On construction projects, ensure position to be secured via lien or bond.
Interface with internal and external customers regarding changes in credit eligibility and limits.
Maintain and improve compliance with the Credit and Collection policy to ensure systematic follow-up and review as per standards.
Develop and maintain relations with key internal and external customers and other principal industry suppliers.
Qualifications:
Bachelor's degree in Finance, Accounting, Business Administration or in a related field
7+ years of credit review and approval experience in construction or manufacturing environment.
Knowledge of construction mechanic lien and bonds.
Extensive experience in analyzing financial statements.
Extensive experience Interpreting Consumer and Commercial Credit reports.
Strong computer skills including excel/word/Microsoft office with experience managing credit in SAP or other related ERP system.
Ability to work independently and with a team, strong analytical and statistical skills, detail oriented, interpersonal and negotiation skills and excellent communication and customer relations abilities
*Due to the high volume of applications we normally receive, we are not able to personally respond to all applicants. However, if you are selected to move forward in the process, you will be contacted soon regarding next steps.

Founded in 1998, Professional Alternatives is an award-winning recruiting and staffing agency that utilizes technology and relationships to deliver top talent. Connect with us today!