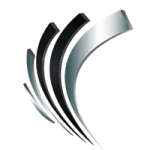 Professional Alternatives
Job ID#: 10348
Collections Specialist
$21.63/Hour plus monthly BONUS
Dallas, TX
Summary:
Responsible for contacting customers by phone to collect on mid stage delinquent loans – generally on loans greater than 30 days, but less than 60 days delinquent on servicer owned debt. Providing customer service to all customers on all outstanding loans, including accounts that are not delinquent.
Qualifications:
• One to two years previous collections experiences.
• Call center experience preferred.
• Ability to complete high volume of inbound & outbound phone calls.
• Previous experience & adherence to FDCPA, federal laws & regulations.
• Excellent verbal communication & negotiation skills.
• Ability to communicate effectively in a respectful & professional manner.
• High School Diploma or equivalency is required.
• Ability to read, write & speak fluent English; Bi-lingual is a plus.
• Basic math, computer skills, office equipment, MS Office; ability to type 25 words per minute.
Job Requirements:
• Successfully complete company's training & certificates.
• Achieve required score on FDCPA test, collection & general compliance tests.
• Ability to maintain the highest level of confidentiality & privacy.
• Record & update full & complete account information to aid in account resolution.
• Contact customers via outbound/inbound phone calls & other means of communication by using the company's call model to secure debts by negotiating payment terms & methods.
Schedule: In Office
Hours are Monday – Friday: 8:00am – 5:00; One Saturday per month is required and will count towards OVERTIME
*Due to the high volume of applications we normally receive, we are not able to personally respond to all applicants. However, if you are selected to move forward in the process, you will be contacted soon regarding next steps

Founded in 1998, Professional Alternatives is an award-winning recruiting and staffing agency that utilizes technology and relationships to deliver top talent. Connect with us today!