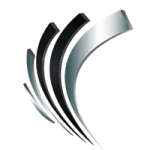 Professional Alternatives
Job ID#: 10365
Assistant Credit Manager
Do you want to work with a company that is passionate about what they do and driven to be the best solution for their industrial customers? Since 1908 this company has been dedicated to the highest quality of customer service through their expertise of the products they distribute and the technical services they perform with a sense of individual pride and company spirit.
JOB DESCRIPTION:
The Assistant Credit Manager will lead and manage a team responsible for performing all credit and collections functions associated with high volume accounts in accordance with the credit department goals and objectives.
Job Responsibilities:
Monitor performance related to credit and accounts receivable management and

apply appropriate measures to ensure timely collections and drive best practices.
T

racks team performance against metrics such as DSO, provide support analysis of fluctuations in metrics, portfolio aging, and accounts receivable balances.
Identify collection and

order validations needing escalation and proactively address issues (past due items, credit limit exceeded, master data issue, etc), by driving discussions with the customer, operations and/or sales teams.

Monitor customer credit lines, collections and account balances to ensure compliance of established credit limits, payment terms and minimize credit exposure.

Intervenes with customer negotiations to maximize collection of severely aged balances and reduction of bad debt exposure.

Review and recommend bad debt write-off amount to account for AFDA reserve.

Extend credit to customers within designated limit of authority and approve credit inquiries

Identify delinquency drivers and facilitates action plans to drive end to end resolution

Communicates training needs of assigned employees and works with process lead to facilitate training plans.

Serve as a direct backup to other department credit managers.
Job Requirements:
Degree in Accounting/Finance or related degree strongly preferred

Minimum 3+ years of related experience required; including credit and collection management experience in a large public and/or global company with a track record of steadily increasing responsibility, accountability and leadership.

Detailed experience with summary, consignment and ERS invoicing with emphasis on supply chain customer payment processes

3 – 5 years' experience with electronic billing (ADP, Oildex, EDI)

Advanced Excel skills (vlookup/pivot tables/power queries)

Advanced analytical and risk determination skills including high degree of financial statement analysis

Ability to manage multiple projects with sound business judgement

Critical thinker with excellent ability to drive root cause analysis

Advanced knowledge of credit assessment tools (D&B, Get Paid, High Radius, Experian, etc.)

Excellent verbal and written communication skills across all organizational levels

Travel to customer or field locations to perform account reviews with credit specialist or sales as required
Working Conditions: Professional office environment
Training/Certifications: CBA, CICP or CBF preferred but not required
Shift Time/Overtime: Monday-Friday Standard business hours
Travel: <5%
Company offers a comprehensive benefits package including: Medical, Dental, Vision, Flexible Spending, 401(k), paid holidays, Life and Disability Insurance, and additional supplemental products. EOE/M/F/D/V
Salary: $54k-$58k plus a potential to earn bonus

Founded in 1998, Professional Alternatives is an award-winning recruiting and staffing agency that utilizes technology and relationships to deliver top talent. Connect with us today!