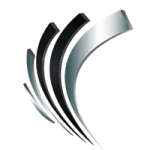 Professional Alternatives
Job ID#: 10382
Front Desk Receptionist – Corporate HQ
Temp Assignment
Pay Rate $16 hour
Energy Corridor – West Houston
Duties:
Handling front desk duties and ensure executive's calls are forwarded correctly
Including correctly routing the President's personal calls.
Work closely with all teams to facilitate successful execution of company and asset objectives
Provide general administrative support including arranging and facilitating meetings, handling travel arrangements, faxing, photocopying, and inbox/outbox administration
Greeting all visitors and logging them in via computer
Set up conference calls and meetings via Outlook and internet-based conference calls
Process incoming and outgoing mail via US Mail, UPS, FedEx, and courier services
Qualifications:
Proficient in Microsoft Word, Excel, PowerPoint, and Outlook
2 to 3 years' experience supporting leadership
MUST be well-spoken, have excellent written communication, with exceptional follow-through skills, and ability to think analytically, multi-task, and prioritize
Ability to adapt to changing priorities and be flexible.
Client service-oriented attitude & great communication
Strong work ethic

Founded in 1998, Professional Alternatives is an award-winning recruiting and staffing agency that utilizes technology and relationships to deliver top talent. Connect with us today!