Data Entry/Accounting Clerk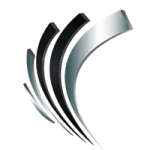 Professional Alternatives
Job ID#: 10384
Data Entry – Accounting Clerks Needed
3+ Month Contract, Pay rate $17 hour
Location: Southwest Houston, Zip Code 77085
National wholesale supply company to the construction industry based in southwest Houston/Stafford area is looking for contract Data Entry -Accounting Clerks to assist with invoice backlog. Training will be conducted in office at their corporate headquarters near Stafford for the first 2 weeks, and then switching to a hybrid rotating schedule. (3 days in office one week, 2 days work from home, next week: 2 days in office, 3 days work from home.)
The candidate must possess strong customer service skills and good data entry skills along with some knowledge of accounting functions. Accounts Payable experience preferred but not required.

Will be performing data entry of invoices into the system to assist with backlog of invoices during the department transition.
Accurate data entry skills and experience in banking, finance or accounting
Strong organizational skills will be required to manage the flow of invoices, statements and payments.
Job Duties – AP Department, will train!
Perform data entry and timely processing of invoices
High volume 100+ per day
Perform 3-way matching – between purchase orders, invoices, shipping bills of lading
Reconcile monthly statements
Resolve various invoice issues and discrepancies
Research and resolve billing problems and corrected invoices
Handle the processing, distribution, accuracy verification and maintenance of invoices
Print accounts payable reports including transaction activity reports, trial balances, cash requirements and check registers to review for accuracy
Work with accounting departments to ensure accurate account coding and proper expense allocation
Work closely with credit support team to process customer refunds in a timely manner
Manage relationships with internal/external business partners and provide timely responses to vendor inquiries
Incoming and outgoing mail
Able to multi-task and remain focused
Other duties as assigned
Minimum Requirements
High School Diploma or Equivalent
10-Key data entry **Will be tested
Attention to detail
Effective communication skills
Problem solving skills
Ability to work independently or with a Team
Ability to multi-task
Planning and organizational skills to balance and prioritize work
Must be able to work 8 AM – 5 PM schedule (Overtime if needed)
Must be able to work in a drug-free workplace
Must pass a thorough local and national background screening
Must pass a drug screen

Founded in 1998, Professional Alternatives is an award-winning recruiting and staffing agency that utilizes technology and relationships to deliver top talent. Connect with us today!