Contact Center Agent – Construction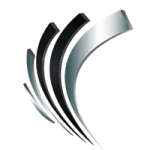 Professional Alternatives
Job ID#: 10411
Contact Center Agent
Dallas, TX
$20 – $23/Hour
Summary:
Provides timely responses to customer inquiries. Processes customer orders, bills and accounts, and applications for service, maintenance and termination. Troubleshoots and resolves customer complaints.
Responsibilities:
Communicates effectively to guarantee prompt and responsive service to the customer's immediate and long-term needs and requests, delivering first-rate service to meet or exceed their expectations. Communicates the status of the service call to the customer while it is in progress and follows up with the customer after the service call has been completed. Utilizes formalized scripting to communicate with Customers in order to provide consistent and organized information.
Handles customer's administrative needs and requests, delivering first-rate service to meet or exceed their expectations (i.e., Billing, AP, Service Agreement Administration). Provides technical assistance to Partners as needed.

Troubleshoots and resolves customer disputes. Actively seeks customer feedback and ensures timely resolution of customer's issues.

Creates work orders from customer contacts. Creates new customer sites as needed following standard procedures to authorized a new site to be created, and has provided the necessary data to create the site.

Handles dispatch responsibility, including coverage for all Business Units throughout the work week or as needed to insure coverage.

Updates customer portals. Manages all inbound customer contacts via phone, email, and web portal in a fast, accurate, customer friendly and professional manner. Monitors all web portals and group emails to clear/set-up service requests pending, following the protocol of each vendors portal. Consistently captures customer information correctly and enters it into a companywide computer program.

Works cohesively with Service Managers, Service Technicians and Sales Representatives, Account Managers and Dispatcher Coordinators to meet the needs of the customer each and every day.

Continuously reviews current processes and procedures in order to improve and strengthen the customer experience and increase overall efficiency.

Utilize phone system to manage all inbound/outbound service calls from/to the customer. May manage between 90 and 150 electronic touches per day.

Builds and maintains relationships with internal and external customers.

Maintains a system of customer documentation requirements and adherence processes for all aspects of the service call process. Starts with customer requests through completion, including use of customer portal procedures.

Will be scheduled on rotation to work weekends, nights, and holidays and is expected to adhere to the schedule.
*Due to the high volume of applications we normally receive, we are not able to personally respond to all applicants. However, if you are selected to move forward in the process, you will be contacted soon regarding next steps.

Founded in 1998, Professional Alternatives is an award-winning recruiting and staffing agency that utilizes technology and relationships to deliver top talent. Connect with us today!