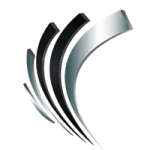 Professional Alternatives
Job ID#: 10416
Vice President of Accounting (Houston, TX-100% REMOTE possible)
(REQUIRED – MUST HAVE ACCOUNTING LEADERSHIP EXPERIENCE AT A CONSUMER LENDING FINANCIAL INSTITUTION/FIRM-no exceptions!!!)
SUMMARY:
Seeking a highly experienced VP of Accounting with a passion for people, technology and innovation.
Requires a strategic minded professional with a strong analytical capability and comfortable working in a dynamic, fast paced, and fast-growing company in the specialty finance industry. Well-versed in navigating cross-collaboration with biz-dev, operations, and technology functional teams as well as strong communication skills are a must.. Oversees, manages, and directing an high-performing Accounting team.
RESPONSIBILITIES
Manages and monitors all accounts, ledgers, and reporting systems
Manages and ensures compliance with company policy and appropriate US GAAP standards
Manages the monthly financial close
Ensures timely and accurate reporting across all areas
Accountable for all accounting and reporting areas to include payroll and commission accounting, accounts payable, and the GL
Has custody of the monitoring and approval of accounts payable and employee T&E transactions
Drives continued emphasis on process efficiency and enhancement in these areas
Oversees compliance and filings for all areas of tax, including corporate income, sales tax and other indirect tax
Interfaces with external auditors (i.e. financial statement audits).
Evaluates and implements systems improvements
Drives efficiency and effectiveness improvements via automating processes as well as enhancing internal processes and controls
Establishes and maintains relationships with internal team members and cross-functional teams
Maintains accounting policies and procedures
Takes ownership of planning, assigning, and directing work, and assessing and providing performance feedback to employees
QUALIFICATIONS
Bachelor's in Accounting or Finance from a 4 yr accredited institution; C.P.A. and/or Big Four experience preferred but not required
10+ years of progressive accounting experience
Minimum of 5 yrs leading and managing an accounting team (preferred experience in a small-to-medium sized company)
Experience with/within the consumer lending industry
Strong written and verbal communication skills
Ability to collaborate with other departments
Thorough knowledge of GAAP and internal accounting controls
Works well under pressure in a high-volume, fast-paced environment
Strong prioritizing, organizational, and time management skills
Must have flexible thinking and be able to work in ambiguity
Must have an analytical mindset and have strong problem-solving skills
Key Benefits and Perks::
Career development & training
Considerable employer contributions for health, dental and vision programs
Unlimited personal time-off
401(K) match
Merit advancement opportunities
Client is a fast-growing Fin-tech firm undergoing a national expansion and is seeking top notch talent to be a part of that growth.
NOTE: This is an In-Office role in Houston, TX. Proof of vaccination for Covid 19 is required in January 2022 OR weekly or more frequent testing must be completed at employee expense.
Qualified inquiries to: rreyna@proalt.com

Founded in 1998, Professional Alternatives is an award-winning recruiting and staffing agency that utilizes technology and relationships to deliver top talent. Connect with us today!