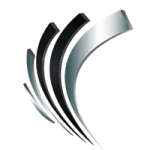 Professional Alternatives
Job ID#: 10420
Need a great AP Clerk for growing team!
Contract to hire opportunity
To 18$
77076 area
Great team environment with the "Work Hard, Play Hard" ethic!
Role and Responsibilities
Receive and sort incoming payable Invoices.
Process invoices using Filebound and Softbase to departments/branches.
Review/correct coding.
Export to Softbase.
Prepare check run.
Print checks and mail to vendors in a timely manner.
Reconcile statements & checklist for monthly reoccurring bills.
Research missing AP invoices & issues.
Prepare and post month-end accrual entries.
Provides accounting support and guidelines for all locations.
Qualifications and Education Requirements
1-2 years' experience in Accounts Payable processing.
Preferred Skills
Must be very detailed orientated, have excellent Excel skills, and prior experience with Accounts Payable Processing.

Founded in 1998, Professional Alternatives is an award-winning recruiting and staffing agency that utilizes technology and relationships to deliver top talent. Connect with us today!