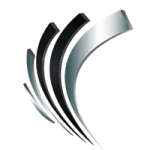 Professional Alternatives
Job ID#: 10430
HR Generalist
Immediate Opportunity, Now Hiring!
Temp to Hire Contract Position
La Porte/Deer Park Area 77571
Pay rate $30-34 hour depending on experience
DUTIES AND RESPONSIBILITIES include:
Responsible for maintaining HRIS and payroll processing; analyzes, prepares and process payroll data; uses payroll system to produce accurate, timely payroll.

Verifies timecards in order to process payroll timely and accurately.

Performs per-pay-period timesheet audits including review of exceptions and missing timesheets; contacts supervisors, as needed, to make corrections.

Assists with recruiting for all levels of employees; works with managers and supervisors to create job requisitions, post on job boards complying with all EEOC guidelines; prescreens candidate resumes, conducts interviews both by phone and in person.

Assist with onboarding process, ensuring all required documents are executed and received and all necessary access/equipment is provided.

Perform benefits administration to include claims resolution, change reporting, auditing & approving invoices for payment, communicating benefit information to employees, conducting open enrollment meetings, etc.

Handles employee relations coaching, counseling and documentation using sound judgment and problem-solving skills while considering morale, diplomacy and approach strategy.

Coordinate and administer accommodation requests and all company leaves of absence, including FMLA, personal leave, military leave, jury duty, bereavement leave, etc. Intake of leave requests, sending required notices, forms and letters, and determining leave eligibility. Ensure federal and state compliance of all leaves, including certification of FMLA leaves. Serve as the primary point of contact for and manage all leave inquiries, educating employees and managers on the leave process and related policies.

Manages agency requests from EDD, EEOC, etc.

Performs annual ACA and EEO-1 reporting.
QUALIFICATIONS Needed for success:
Strong knowledge of Labor Law and other State/Federal laws and requirements, EEO, AAP, FMLA, ADA, HIPAA, ACA, etc. Including California.

Strong ATS experience, preferably on ADP

Strong multi-site and state payroll experience (sites 100+ employees)

Self-Starter with ability to work independently

Strong organization, time and project management skills necessary to prioritize and manage multiple, complex projects, potentially with conflicting priorities; ability to react quickly in a fast-paced, changing environment.

Founded in 1998, Professional Alternatives is an award-winning recruiting and staffing agency that utilizes technology and relationships to deliver top talent. Connect with us today!