Verification Specialist – AUTO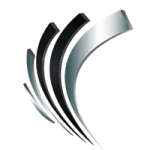 Professional Alternatives
Job ID#: 10490
Verification Specialist – AUTO
Carrollton, TX
Essential Duties and Responsibilities:
Review Retail Installment Sales Contract and supporting documents for completeness and compliance with state and federal laws.
Complete due diligence on outstanding verifications in compliance with company policies, including but not limited to verification of employment, income, and insurance.
Use effective judgment to detect and avoid fraudulent activity on documentation.
Communicate, both verbally and written in a professional, concise and positive manner and tone.
Handle incoming customer service calls on a shared/rotating internal phone system.
Utilize time-management and multi-tasking skills to fund contracts as quickly as possible.
Ability to identify issues in a timely manner and work independently with less reliance on others to perform basic job duties.
Proactively manage time, balance daily workflow and demonstrate the ability to consistently follow up on pending pipeline.
Performs additional duties as needed within the department
Works effectively as part of a team atmosphere to perform duties and achieve daily operational goals
Position Requirements:
High school diploma or general education degree (GED); or one to three months related experience and/or training; or equivalent combination of education and experience.
Customer Services background and prior auto loan funding experience is preferred
Proficient in the use of personal computers and applications including Microsoft Office and Outlook
Strong communication, organizational and time management skills
*Due to the high volume of applications we normally receive, we are not able to personally respond to all applicants. However, if you are selected to move forward in the process, you will be contacted soon regarding next steps.

Founded in 1998, Professional Alternatives is an award-winning recruiting and staffing agency that utilizes technology and relationships to deliver top talent. Connect with us today!