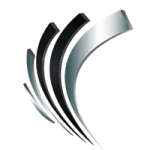 Professional Alternatives
Job ID#: 10498
Manager, Trading Risk (Commodities Trading firm)
Job Description
The purpose of this job is to manage a team of Middle Office professionals in the production and distribution of daily exposure and profit & loss reports.
The manager will be required to supervise and develop team members, improve processes and assure that control standards are maintained.
Role Accountabilities:
Driving synergies across different business stakeholders by identifying opportunities, developing strategic and tactical resolutions and delivering measurable results – Commercial, Operations, Inventory Control, Contracts, Settlements, Technology & Senior Management
Supervise and provide strategic direction for the Mid-Office team.
Select, coach, train and develop direct reports to include appraising job performance and conducting performance reviews
Manage reference data, trade capture, scheduling, risk exposures, and the mark-to-market profit/loss component of ETRM software; this then allows for the planning, tracking, management and accounting for product that is physically moved from source to point of usage
Development and enhancement of new reporting tools, key performance indicators and control functions for the Mid-Office.
Complete other duties as assigned
Qualifications
Bachelor's degree in finance, accounting, economics or engineering required
Minimum five years' commodities trading firm/industry experience required
Minimum three year's leadership experience in a commodities trading firm required
Specialized Knowledge
Advanced Microsoft Office/Excel skills required
Minimum three years' experience with RightAngle or ETRM systems required
Minimum five years' experience working with front, middle and back office business and operational processes required
Experience with process improvements and analytics required
Familiarity with SQL
Competencies
Ability to lead, coach, mentor and motivate a diverse team
Ability to understand and translate commercial needs to other functional teams
Proficiency in handling multiple concurrent projects and meeting deadlines in a fast-paced, dynamic environment
Strong analytical skills, strategic thinking and financial acumen
Strong written, verbal and listening communication skills
Ability to demonstrate confidence, professionalism, and assertiveness in complex and challenging circumstances
Excellent organizational and problem-solving skills with attention to detail
Ability to handle sensitive and confidential information ethically and responsibly
Proficiency in internal networking, teamwork, and relationship building
Additional Information
Market competitive full suite of benefits
Qualified inquiries: [email protected]

Founded in 1998, Professional Alternatives is an award-winning recruiting and staffing agency that utilizes technology and relationships to deliver top talent. Connect with us today!