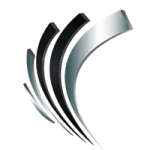 Professional Alternatives
Job ID#: 10500
Analyst, Trading Risk
National commodities trading and fuels distributor undergoing rapid domestic and international expansion seeking key talent in Mid-Office Trading Risk group.
Job Description
The purpose of this job is to provide analytical support to middle office functions to ensure trading and other supply and distribution activities are compliant with company policies and with state and federal laws.
Essential Functions
– Review, analyze, interpret and provide daily exposure reporting; identify and resolve issues related thereto
– Review, analyze, interpret and provide daily mark to market P&L reporting and verification
– Conduct deal entry and deal related cost provision entry
– Articulate factors driving day-to-day P&L changes
– Enter daily adjustments for identified problems and associated key performance indicator tracking
– Identify and resolve adjusted items with relevant groups
– Review and analyze trade confirmations and verify all policies are followed
– Management of multi-function operation process for Energy Trade and Risk Management (ERTM) system
– Responsible for the determination and resolution escalation of issues for trade and inventory confirmation roles
– Provide ad hoc reporting as requested
– Complete other duties as assigned
Qualifications
– Bachelor's degree in finance required; Master's degree in finance preferred
– Minimum two years' energy trading experience required; three to five years energy trading experience preferred
– Internal auditing, compliance/process improvements, or regulatory reporting experience preferred
Specialized Knowledge
– Intermediate Microsoft Office skills,
– Ability to understand and translate deals and pipeline cycles, Working knowledge of RightAngle preferred
– Understanding of physical and financial energy commodity trades required
– Understanding of front, middle, and back office business and operational risks impacting an energy marketing function required
Additional Information
Industry best competitive benefits including health, dental, vision
401(k)
Flexible Spending Accounts
Adoption Assistance
Tuition Reimbursement
Qualified inquiries: rreyna@proalt.com

Founded in 1998, Professional Alternatives is an award-winning recruiting and staffing agency that utilizes technology and relationships to deliver top talent. Connect with us today!