Collection Specialist B2B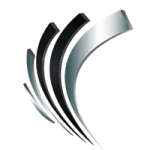 Professional Alternatives
Job ID#: 10509
AR/Collection Specialist – B2B
Dallas, TX
$24/hour
POSITION OVERVIEW:
The Accounts Receivable Specialist is responsible for assisting the AR/Credit team with the collections of past due balances; as well as with the posting of cash, credits, and other adjustments to the company's ERP system.
RESPONSIBILITIES:
Commercial Collections (60% of duties)

Assist Credit Analysts by placing and receiving collections calls & emails for past due

customers in assigned portfolio.

Work with other internal departments in order to resolve invoice issues.

Learn and perform the steps required to process the payments for our centralized billing

customers as assigned.

Maintain & submit a weekly aging report as required by the Credit Manager.

Cash Applications (30% of duties)

Assist Cash Applications Specialist by manually posting ACH, Wire, Credit Card and

Cash receipts to appropriate customer accounts on a daily basis.

Process automated payment files from bank as needed.

Review and resolve any exceptions from the automated payment files.

Process customer account adjustments as needed for tax, insurance, shop charges, fuel or

other charges after obtaining proper authorization.

Initiate calls to customers to resolve payment issues.

Manually post claims receivables credit memos.

Process claims receivables account adjustments as needed for price discrepancies or

incorrect charges after obtaining proper authorization.

Maintain payment files.

Special Projects (10% of duties)

Mail invoices and monthly statements.

Answer incoming calls from internal and external customers
QUALIFICATIONS:
A high school diploma or GED
A minimum of 3 years of Accounts Receivable experience required.
A minimum of 3 years of customer portal & special billing experience required.
2+ years of commercial collections experience preferred.
Proficient in Microsoft Office Products – Excel, Outlook, and Word.
Excellent problem solving and communication skills is a must!
*Due to the high volume of applications we normally receive, we are not able to personally respond to all applicants. However, if you are selected to move forward in the process, you will be contacted soon regarding next steps.

Founded in 1998, Professional Alternatives is an award-winning recruiting and staffing agency that utilizes technology and relationships to deliver top talent. Connect with us today!