Senior Manager – Futures Trade Control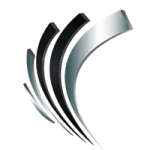 Professional Alternatives
Job ID#: 10587
SENIOR MANAGER – FUTURES TRADE CONTROL (In-Office role – Houston, TX)
Role open to relocation for right candidate
Summary:
Leading Commodities trading organization in Houston, TX seeking a Manager/Senior Manager – Futures Trade Control. This is an In-Office role:
Accountable for reconciliation of futures, partnership with FCM/Exchanges, support internal stakeholders and solve for business requirements, trading platforms/subscriptions, and responsible for monthly actualized futures/swap positions.
Essential Functions
Trade Control/Capture of all futures, swaps and options
Organizational skills /attention to detail in fast paced environment
Support trading platforms, trader inquiries and manage subscriptions
Partner with FCM on risk limits, margins, brokers and products
Ensure all activities are in compliance with rules, regulations, policies, and procedures
Develop tactical solutions to challenges that arise drive synergies across different stakeholders including Commercial, Operations, Inventory Control, Contracts, Settlements, Technology & Senior Management
Reconcile and prepare monthly accounting entries for General Ledger
Relationship manager for ICE and CME exchanges
Process monthly retail customer hedges for the General Ledger
Reconciliation daily between trade capture platform and FCM statement
Competencies
Excellent written and verbal communication skills
Ability to prioritize, execute tasks and meet deadlines
Excellent attention to detail and follow up skills
Excellent problem solving and critical thinking skills
Ability to take initiative, work independently and as part of a team
Ability to handle sensitive and confidential information ethically and responsibly
Education Requirements:
Bachelor's degree in Finance, Accounting or Economics
MBA a plus
Experience Requirements and :
7-10+ years in a commodity trading organization
Market competitive compensation package to multi 6-figure base DOE plus bonus
Industry competitive benefits, Medical, Dental, Vision, 401K, etc.
Qualified inquiries: [email protected]

Founded in 1998, Professional Alternatives is an award-winning recruiting and staffing agency that utilizes technology and relationships to deliver top talent. Connect with us today!