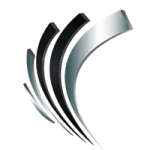 Professional Alternatives
Job ID#: 10589
Title: AP Analyst
Assignment Duration: 6 month contract
Location: 77036
8-5 M-F
Pay: to 22$ hourly
One of the top employers in Houston, Texas is seeking an experienced AP Specialist in a contract capacity to help provide support to their Shared Services team due to increased workload.
Job Description:
THIS IS AN ON SITE ROLE!!!
Processing of daily vendor invoices (120 invoices+)
Reconcile and resolve discrepancies
Accurately enter detailed data into financial systems
Filing, including boxing and archiving old files and creating new files for each year
Answer questions or issues related to day-to-day processing work
Coordinate P.O's with procurement; matched invoices to PO's; obtain other backup documentation for payment of invoices and other outgoing transactions
Enter detailed data accurately into financial systems concerning vendors, dates, amounts and tax information; ensure coding matches
Preform AP for any of the company segments
Perform other duties assigned by management that fall within the generally expected scope of this position
Problem solving ability and ability to work on your own
Experience Requirements
Minimum of 3+ years' experience in direct AP processing role
Experience with oil and gas or related industries preferred
Understanding of GAAP, FASB, IFRS, and similar regulations and requirements
Excellent software accounting and financial systems skills needed: (MS Office, Oracle, Eipcor, Glovia and Smartview…)
Education Requirements
*HS Diploma, Some College preferred with accounting classes

Founded in 1998, Professional Alternatives is an award-winning recruiting and staffing agency that utilizes technology and relationships to deliver top talent. Connect with us today!