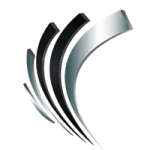 Professional Alternatives
Job ID#: 10634
Senior Payroll Analyst – Downtown Houston
Indefinite Contract Position – Immediate Hire!
Major O&G client downtown is in need of a Senior Payroll Analyst ASAP!
Hourly pay rate $40-50 hour based on experience
Process payroll for 250 employees using UKG software (a merge between Kronos and Ultimate)
In-office position at corporate location downtown, 9-80 work schedule with every other Friday off.
Hourly pay rate $40-50 hour based on skills and experience
This role will report to the HR Manager who will also provide oversight, review and guidance.
$9 daily parking paid

Founded in 1998, Professional Alternatives is an award-winning recruiting and staffing agency that utilizes technology and relationships to deliver top talent. Connect with us today!