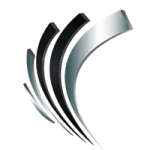 Professional Alternatives
Job ID#: 10641
Financial Analyst Needed!
North Houston location
Technical skills:
Understanding of POC accounting a plus
Ensures application of accounting policies and procedures; maintains appropriate internal control standards in accordance with GAAP

Delivers comprehensive, complete and timely Financial information to the Controller

Performs financial analysis that is compliant with internal and external requirements

Supports Controller in the overseeing of the Financial close and internal reporting process

Supports Controller in reviews of the Financial statements

Delivers effective, timely communication on all relevant issues to internal and external stakeholders

Supports the identification and implementation of improvements in the areas of Controlling
Key skills:
Good communication skills

and interpersonal skills at all levels both internally and externally

Good presentation skills

Excellent analytical skills

Excellent commercial awareness and deep business understanding

Very strong problem solving and organizational skills and proven ability to prioritize responsibilities and processes

Ability to coordinate and manage multiple improvement initiatives at once

Highly developed skills in external and internal financial reporting, application of accounting principles and tax regulations, financial decision making and internal control

Highly motivated and results oriented
Experience Needed:
At least 5-7 years of experience in Accounting or Finance
Degree in Accounting or Finance (CPA and / or MBA preferred) Proficient MS Office, incl. Excel

Excellent understanding of integrated ERP

Understanding of MS Dynamics a plus
***Reports to the respective Controller and supports the Controller in all required activities related to Revenue and Expenditure analysis, cost management, inventory review, accounting transaction and analysis

Founded in 1998, Professional Alternatives is an award-winning recruiting and staffing agency that utilizes technology and relationships to deliver top talent. Connect with us today!