Commodities Quantitative Analysis – VP/Director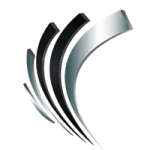 Professional Alternatives
Job ID#: 10645
Commodities Quantitative Analysis -VP/Director (Houston, TX)
Quantitative Analysis VP/Director – This role support the Commodities business in Houston, TX.
The team is charged with providing quantitative support for commodities trading, structuring and origination of transactions globally.
The team's core mandate is to provide pricing methodologies, hedging strategies, risk management and analytics development
This role works closely with trading, structuring, IT, risk management, finance and other control functions to develop and provide a better understanding of Risk and P&L and add value to the business.
Key Responsibilities include:
Supporting our North American power and gas desks. Significant experience in gas & power quantitative analysis is a MUST

Development of pricing, calibration and hedging methodologies for commodities transactions, both flow and structured products

Implementation of pricing and risk models in the Front-Office Analytics library

Development of quantitative investment strategies for the power and gas business

Building desk tools for P&L, hedging analysis, stress-testing in Python /Excel

Development and maintenance of the in-house C++ analytics library. C++ is a MUST

Work on general efficiency improvements and optimization of the library, including: performance, memory management, GPUs, multi-threading …

Working on day-to-day support processes for the business

Working on the various Regulatory projects impacting the business, including: Model Risk, CCAR, PAA …

The ideal candidate for this position will have some experience of structured transactions in power and gas space, have worked on a major analytics library, and experience working on a trading floor.
Qualified inquiries: [email protected]

Founded in 1998, Professional Alternatives is an award-winning recruiting and staffing agency that utilizes technology and relationships to deliver top talent. Connect with us today!