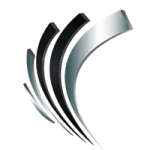 Professional Alternatives
Job ID#: 10679
Pricing Analyst – In-Office
Direct Hire; up to 70K
77007 zip
**Most Important – proven analytical skills
**Must be able to interact with Sr. Management
Duties:
Deploy and maintain pricing strategies
Responsible for price and customer discount uploads
Calculate and file rebates based upon established vendor programs
Maintain and create customer pricing schedules
Review and administer price deviations and exceptions
Work closely with other Pricing Analysists to analyze pricing across companies
Translate high volume of data into meaningful information to support key business decisions
Provide training to branches
Provide support for system upgrades and implementations related to pricing
Provide a high-quality pricing customer service
Document and maintain pricing processes
Qualifications:
Bachelor's degree highly preferred (Finance or Mathematics preferred)
Minimum of 3-5 years of data analysis experience with a pricing focus preferred
Strong customer service skills
High attention to detail/reporting accuracy with focus on overall problem/solution
Strong Microsoft Office skills (especially Excel and Power BI); Oracle and Business Object Explorer preferred
Strong communication skills; synthesize info and communicate key findings/recommendations
Other Info:
New department that is 2 years old
Position open due to retirement
Some OT required but paid back with time off
Flexible work hours (8-5, 7-4)
Open to industry experience
Approx. 6 on the pricing team

Founded in 1998, Professional Alternatives is an award-winning recruiting and staffing agency that utilizes technology and relationships to deliver top talent. Connect with us today!