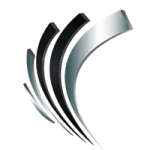 Professional Alternatives
Job ID#: 10716
CREDIT REPRESENTATIVE –
POSITION SUMMARY
Responsible for handling the credit and collection activities.
ESSENTIAL FUNCTIONS
• Review past due accounts assigned and contact customers by phone, sending
certified demand letters
• Identifying delinquent accounts requiring external collection efforts
• Monitor COD accounts for payment as assigned
• Processes credit applications, collecting further information as needed.
• Reviews credit references by independently validating references provided by the applicant or by using a credit reporting service
• Review and place hold on all past due accounts
• Consults with credit manager or other appropriate personnel when client credit requests exceed established guidelines
• Maintains log of payment promises and pertinent account details, schedules follow-up communication with account holder
• Provide the customer upon their request, copies of source documentation (i.e., invoice, pod, etc.)
• Documenting daily collections activity in DNB Collections manager
• Coordinate the filing and processing of customer refunds, W-9 Certificates, certificates of insurance based on manager's direction.
• Complete and respond to credit inquiries received from other vendors for an established customer
• Provides the customer upon their request, copies of source documentation (i.e., invoice, proof of delivery requests, etc.), which will assist in expediting payment from customer
• Performs daily administrative duties including preparing and mailing letters and correspondence to customers
• Monitor accounts receivable and cash receipt reports
• Assist with special projects as needed
QUALIFICATIONS
High School Diploma or General Education Degree (GED) and four to ten years related experience required. Associate's or bachelor's degree strongly preferred. Must be detail oriented, with the ability to work independently.
• Ability to use thinking and reasoning to solve a problem.
• Ability to grasp and understand business concepts and issues.
• Ability to communicate effectively with others using the spoken word.
• Strong customer service skills
• High attention to details
•Ability to communicate in writing clearly and concisely.
• Ability to make critical decisions while following company procedures.
• Ability to make decisions or take actions to solve a problem or reach a goal.
• Ability to influence others to perform their jobs effectively and to be responsible for making decisions.
• Ability to organize and direct oneself and effectively supervise others.
• Ability to find a solution for or to deal proactively with work-related problems.
SKILLS & ABILITIES
Computer Skills
Proficient in Microsoft Office applications (Word, Excel, Outlook). Prior experience with an ERP business system required, Oracle or SAP experience preferred. Prior experience with collection software required, experience with DNB Collection software preferred.
Certificates & Licenses
N/A
Other Requirements
Prior credit experience preferred.

Founded in 1998, Professional Alternatives is an award-winning recruiting and staffing agency that utilizes technology and relationships to deliver top talent. Connect with us today!