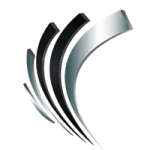 Professional Alternatives
Job ID#: 10717
AP Administrator Needed ASAP
Contract to hire
Near Northwest Houston – 77040
To 18$ hourly
SUMMARY:
The Accounts Payable Administrator oversees the AP mailbox and follow up correspondence while focusing on support of the AP team.
ESSENTIAL FUNCTIONS:
• Monitor AP mailbox
• Respond and follow up on any outstanding requests
• Communicate with team on needs fr mailbox
• Open and scan all incoming mail, documents
• Organize and complete mailouts weekly
• Help research and resolve client discrepancies and issues
• Maintain contractor vendor files electronically
• Maintain accurate records for subcontractors
• Correspond with vendors and respond to inquiries
• Safeguard confidential medical records and complies with all local, state, and federal laws pertaining to medical records. Assures compliance with all HIPAA
regulations concerning use, retrieval, storage, and sharing of medical records.
• Any other duties of a similar or lesser nature as required.
COMPETENCIES, SKILLS AND ABILITIES
• Proficient in Microsoft Office products required
• Excellent organizational skills, deadline -oriented and able to multi task
• HS diploma, some college preferred
• Excellent written and verbal communication skills; ability to communicate with all levels of personnel in a large organization.

Founded in 1998, Professional Alternatives is an award-winning recruiting and staffing agency that utilizes technology and relationships to deliver top talent. Connect with us today!