KYC/Due Diligence Analyst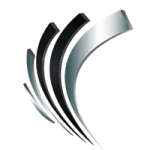 Professional Alternatives
Job ID#: 10724
KYC/Due Diligence Analyst
The primary purpose of this role is to vet third party customers and counterparties and maintain proper documentation including processes. This role will also work to identify risks and develop solutions to mitigate risks at an appropriate risk appetite for the commercial business.
Facilitate end-to-end Know Your Customer (KYC)/Due Diligence (DD) onboarding for Client
Coordinate with internal partners such as Commercial, Operations and Credit teams to ensure proper documentation, information, and priorities to complete KYC reporting and clear any flags from the report
Review and interpret third party documentation to determine nature of business and ownership structure
Perform sanctions/Politically Exposed Person (PEP) screening and adverse media searches
Develop plans and perform KYC/DD reviews of existing third-party customers
Review yellow/red flags and perform enhanced due diligence where necessary; escalate yellow/red flags as required to Head of Regulatory & Compliance in a timely manner
Update and maintain KYC documentation including policies and procedures
Assist with special projects including but not limited to regulatory inquiries, risk assessments, and presentations
Model behaviors that support the company's common purpose; ensure guests and team members are supported at the highest level.
Ensure all activities are in compliance with rules, regulations, policies, and procedures
Complete other duties as assigned
Bachelor's degree (or equivalent certificate) required

3-5 years of experience in energy, banking or financial services, preferably in a compliance or commercial role

1-3 years of experience with KYC compliance
Trading compliance, risk assessment experience are a plus.

Spanish and Portuguese are desired but not required.

Understanding of regulatory expectations and industry standards in relation to Anti-Money Laundering (AML)/Sanctions regulations
Understanding of commodity trading and operations a plus

Intermediate Microsoft Office skills required, including Word, PowerPoint, and Excel

Founded in 1998, Professional Alternatives is an award-winning recruiting and staffing agency that utilizes technology and relationships to deliver top talent. Connect with us today!