Manager, Regulatory and Compliance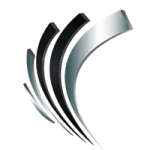 Professional Alternatives
Job ID#: 10725
Manager, Regulatory and Compliance
The purpose of this job is to assist the Head of Regulatory and Compliance on monitoring and managing the compliance activities associated with Client's crude and products' physical and derivatives trading activities, including bio/renewable diesel blending and provide oversight of the KYC team.
Participate in reviews of new transactions and new products; analyze the impact on compliance

Assist with developing and maintain compliance plans, policies and procedures and monitor adherence to these policies

Ensure existing requirements and future reporting specifications are documented and tested

Oversight of the KYC team and processes

Assist with the preparation of regulatory compliance reports and responses as required

Research and provide updates on upcoming, new and revised rules, regulations, and directives applicable to the business; facilitate changes as required

Model behaviors that support the company's common purpose; ensure guests and team members are supported at the highest level

Ensure all activities are in compliance with rules, regulations, policies, and procedures

Complete other duties as assigned
Bachelor's degree in business, finance, STEM or related field required

Minimum three years' experience required in developing, managing and leading compliance functions for futures, financial and physical commodities trading; five years' experience preferred

Knowledge of KYC processes and procedures
Intermediate knowledge of commodities regulations and reporting
Intermediate knowledge and/or experience with commodities, trading and risk management software (e.g., RightAngle, risk rate) or other reporting tools

Intermediate Microsoft Office skills required; advanced skills preferred

Excellent written and oral communication skills, including the ability to communicate financial principles and practices
Ability to problem solve, manage conflict and work with a team
Excellent analytical skills and financial acumen
Ability to take initiative, work independently and make decisions with minimal supervision
Excellent organization and time management skills

Ability to set priorities, multitask, and meet deadlines in a fast-paced, dynamic environment

Travel required less than 10%
Qualified inquiries: [email protected]

Founded in 1998, Professional Alternatives is an award-winning recruiting and staffing agency that utilizes technology and relationships to deliver top talent. Connect with us today!