Collection Specialist – Construction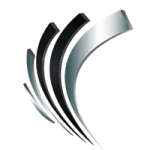 Professional Alternatives
Job ID#: 10743
Collection Specialist – Construction
Irving, TX
$50K – $53K

RESPONSIBILITIES:
• Perform collection duties of accounts receivable for an assigned area.
• Complete and document daily collection calls and identify high risk accounts / placing accounts in suspension within department guidelines.
• Responsible for timely dispute resolution and negotiation/pay outs within department guidelines.
• Identify, document and distribute disputes to the appropriate area for resolution / conduct conferences with sales / and-or customers to resolve disputed items.
• Conduct monthly meetings to communicate collection status of balances on assigned accounts with branch and company management.
• Prepare and mail preliminary lien notices and bond claims that comply with state statutes in order to secure account receivable balances. File & record actual lien filings according to State Statutes.
• Responsible for reviewing open AR by project / signing legal documents waiving security rights when applicable.
EXPERIENCE & QUALIFICATIONS:
• 2 to 5+ years of collection experience in construction or manufacturing environment.
• 1+ years of experience with lien releases and waivers required
• Microsoft Office required.
• SAP Experience a plus.
• In Depth knowledge of mechanic and materialman lien statutes and payment bond claim procedures.
*Due to the high volume of applications we normally receive, we are not able to personally respond to all applicants. However, if you are selected to move forward in the process, you will be contacted soon regarding next steps.

Founded in 1998, Professional Alternatives is an award-winning recruiting and staffing agency that utilizes technology and relationships to deliver top talent. Connect with us today!