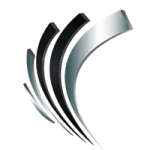 Professional Alternatives
Job ID#: 10757
Office/Payroll Assistant needed!
Contract to Hire
South East Houston, Pasadena – 77507
To 22$
"Make this job yours" is the mantra at this growing Co.
Duties:
Weekly and Biweekly Payroll (150)
Check timesheets for accuracy
Make any changes to benefits or wages
Call branches or managers for any outstanding
Cut all the checks/put in envelopes
Download direct deposit file into Sage
Answer in coming calls/direct to appropriate party
Open mail, accept packages
Follow up on any statement or reconciliation questions
Experience required:
Proficient skill in Microsoft Office
Great phone and professional persona
Excellent data entry and accuracy
Some college preferred
Sage or some accounting software experience

Founded in 1998, Professional Alternatives is an award-winning recruiting and staffing agency that utilizes technology and relationships to deliver top talent. Connect with us today!