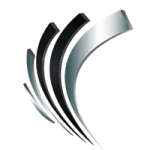 Professional Alternatives
Job ID#: 10805
Accounts Payable /Joint Interest Billing Support
Temp position; up to $25 (a bit flexible)
Downtown Houston location
**In-Office position
**Seeking candidates with 3-5 years' experience. A great opportunity to learn and grow your career!
Duties:
Assist with monthly Joint Interest Billing (JIB) process
Process monthly Power Purchase Agreements (PPA's)
Apply accounts receivable payments
Research and resolve owner inquiries
Prepare and record journal entries as required
Prepare account reconciliations
Qualifications:
Bachelor's degree with 2 years' experience or 4 years' experience without a degree
Technology savvy; quick study of new software programs; solid Microsoft Office Suite experience
Bright, positive, and friendly; confident, knowledgeable, and hard working with good work ethic
Good attitude and effective communication; team player
Ability to work in a fast-paced environment
Other Info:
$9 per day paid for parking; reimbursed in paycheck weekly
9/80 work schedule; off every other Friday

Founded in 1998, Professional Alternatives is an award-winning recruiting and staffing agency that utilizes technology and relationships to deliver top talent. Connect with us today!