Credit Manager / Sr. Credit Analyst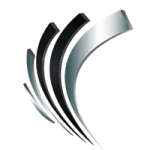 Professional Alternatives
Job ID#: 10809
MANAGER, CREDIT RISK (In-Office role in Dallas-Ft. Worth, TX)
Job Summary:
Oversees a team of Credit Analysts who monitor the power trading business activities to ensure adherence to credit and cash management policies and procedures. Will also be vital to establishing new customer relationships and negotiating credit terms.
Essential Job Functions:
Manage Credit Analysts and direct their work activities, including providing ongoing performance feedback and training

Review analyst credit reviews and recommendations

Assign requests and project tasks to team members.

Guide and support team members with individual tasks as needed.

Attend market meetings and market conference calls representing power trading and its customers.

Monitor trading activity in relation to credit limits and contractual terms

Assist deal makers/origination and biz-dev team evaluating new business opportunities.

Assist in contract negotiation and documentation (i.e. EEI, WSPP, ISDA and credit and related annexes)

In coordination with legal, review language and terms of credit support documents (letters of credit, guarantees, etc.)

Update power trading system and credit systems to ensure accuracy of data and reports

Review and distribute credit risk reports

Promote good communication and cooperation with other departments

Various other projects as assigned
Education/Experience/Skills
Bachelor's degree in Accounting, Finance, Economics, Business or another related field; additional work experience may be accepted in lieu of degree

5+ years relevant work experience

Advanced understanding of financial statement analysis sufficient to perform deep-dive analysis of financial wherewithal.

Prior experience with Independent System Operator (ISO) credit policies, procedures and working groups

Prior experience in the wholesale power and/or retail electricity industry required

Programming experience, particularly with VBA and/or C# a significant plus

Strong knowledge of industry standard master agreements (ISDA, EEI, NAESB) and associated credit provisions, highly preferred

Prior experience managing employees, including providing career development opportunities and feedback

Problem solving skills, ability to use logic and analysis to identify the strengths and weaknesses of different approaches, distinguish trends and impacts, and identify causes and effects

High experience level with Microsoft EXCEL (Pivot Tables, LookUps area MUST)

MS Office (Word, Power Point, Access, etc.)

Ability to prioritize assigned projects and tasks

Must have strong customer service, time management, and written/verbal communication skills
COMPENSATION:
Market competitive base compensation up to $130K depending on experience plus discretionary year-end bonus
Industry competitive benefits
Qualified confidential Inquiries to: [email protected]

Founded in 1998, Professional Alternatives is an award-winning recruiting and staffing agency that utilizes technology and relationships to deliver top talent. Connect with us today!