Talent Acquisition Manger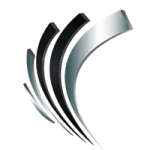 Professional Alternatives
Job ID#: 10843
Talent Acquisition Manager
Direct Hire; up to 75K + bonus
77040 zip – NW Houston
**possible remote after 90 days in-office training
Duties:
Source/manage requisitions across US including unique, specialized, or hard-to-fill roles
Source candidates by posting job openings on website, Career Center, and other resources
Locate and utilize unconventional channels to source a diverse talent pool
Partner with management to forecast and develop strategies for key staffing initiatives, including planning and participating in recruitment events/drives
Negotiate wages and benefits
Manage full cycle recruiting process and job requisition process, strategies, and approvals to ensure compliance
Work with HR team and managers to ensure a positive candidate experience
Ensure interview and selection process is delivered consistently
Report weekly on progress of assigned requisitions and candidate pipeline
Manage new and existing needs in multiple markets at one time, with frequent changing of start dates
Articulate people's strengths and limitations; be a good judge of talent
Build a recruiting platform, structure, and team in the future
Safeguard confidentiality and comply with local, state, and federal laws
Assist in training/cross-training employees and managers
Qualifications:
Bachelor's Degree in Human Resources or related field, or equivalent experience, preferred
High school diploma or equivalent required
Minimum 3-years' experience in full-life cycle recruiting, preferably high-volume recruiting
Strong knowledge of the entire recruitment function — talent acquisition practices, principles, laws, and applications including attraction, interviewing and assessment
Strong Microsoft Office Suite and ATS resources
Well-developed network of candidates and external resources (recruiters, headhunters, trade schools, etc.) as well as the skills to build a network quickly and comprehensively
Excellent communication skills, relationship-builder, collaborative, accurate, efficient, and comfortable in a fast-paced environment; thick skin and confident
Other Info:
Will start supporting 5 hiring managers to start but 250 in the organization
Must be confident and comfortable building out a department and talent acquisition roadmap
In 3 years, company grew from 250 employees to 1100 with 400 last year
Will recruit and build a pipeline of mainly Record Support Specialists that will sit on site across multiple locations
HR Department is a team of 12
Robust benefits package including pet insurance, 401k with match, and more

Founded in 1998, Professional Alternatives is an award-winning recruiting and staffing agency that utilizes technology and relationships to deliver top talent. Connect with us today!