Human Resources Generalist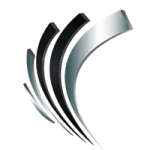 Professional Alternatives
Job ID#: 10850
Human Resources Generalist – in-office
Direct Hire; up to 75K + bonus
Katy, TX
Duties:
Lead and manage recruiting efforts through internal recruiting techniques and agencies
Lead and manage onboarding, new hire orientation, and exit interviews
Process complaints and lead necessary investigations and disciplinary actions
Maintain knowledge of federal and state employment law and federal regulations to ensure policies and procedures comply for entire organization.
Recommend, evaluate, and participate in staff development
Annually review and make recommendations for improvement of policies, procedures, and practices on personnel matters
Ensure HR system(s) meet needs; responsible for accuracy, maintenance, and security of employee files and electronic data
Assist Accounting with payroll processing. Including weekly updates to employee files, bonus/incentive pay, PTO, hourly employee validations, and benefit changes
Ensure employee benefits are integrated into business model and managing vendors
Handle annual open enrollment, benefit policy enhancements, changes, or revisions
Facilitate HR & Benefit presentations, Q&A discussion, and Training & Development plans
Provide guidance to employees with emphasis on maintaining a high performing work environment; coach and counsel
Qualifications:
Bachelor's degree and 3-5 years of experience in a Human Resource field required
Bilingual (Spanish and English) preferred
Microsoft Office Suite and UKG a plus
Strong understanding of HR concepts, practices, and procedures in an office and production environment
Team-oriented mentality and ease in fast paced and demanding settings; work well under stress with ability to deliver on time
Self-directed, excellent initiative, and strong organizational skills
Handle multiple demands with a sense of urgency, drive, and energy
Excellent communication skills
Other Info:
Bonus is about 5% of base
Family company, stable business and industry, low turnover, good benefits, and flexible schedule (within reason)
2 weeks PTO, health & dental partially paid by company, 401k match up to 3%, and 7 holidays

Founded in 1998, Professional Alternatives is an award-winning recruiting and staffing agency that utilizes technology and relationships to deliver top talent. Connect with us today!