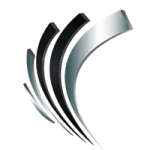 Professional Alternatives
Job ID#: 10852
Administrative Assistant
Contract to Hire/Direct Hire
Immediate Opportunity!
Downtown Richmond, Texas
Pay up to $26 hourly
JOB SUMMARY: This role provides critical support to the Chief Executive Staff and undertakes administrative functions to ensure that the business development, operational and office management duties are carried out effectively and efficiently for Client.
ESSENTIAL JOB DUTIES AND RESPONSIBILITIES:
Arranging Board of Directors and Executive meetings (including client meetings) in person and online. Prepare agenda, record meeting minutes, and send packets in a timely manner.

Supporting the Chief Executives to prepare information for presentations, events, etc.

Answering phone calls, manage daily schedules, plan travel, file receipts, invoices and coordinate other activities as needed.

Coordinating the filing and update of business documentation including policies and procedures held in hardcopy and electronically.

Creating graphics, newsletters, editorial content for employee newsletter and other documents as needed.

Spearheading employee committees, special indoor and outdoor community outreach events.

Travelling across different Client sites and other facilities as needed.

Providing direct support for the Chief Executive team as required.

Coordinating work with other departments as required/as needed.

Other administrative duties as assigned.
EDUCATION QUALIFICATIONS:
Preferred:
Associates Degree or Higher preferred.

Current Notary certification preferred.
SKILLS AND EXPERIENCE:
Ability to work autonomously and manage multiple tasks in a timely and accurate manner.

Ability to communicate with a variety of stakeholders via email, phone and in person.

Ability to manage complex and highly confidential information.

Advanced knowledge of advanced MS office applications, including Word, Excel, and Outlook.

Excellent social skills, able to operate with diplomacy, tact, and empathy.

A high degree of personal organization and self-management.

Ability to think proactively and laterally to maximize opportunities to promote the work of the organization.

Experience working with management and nonprofit boards preferred
Hours: Monday through Friday, 8am to 5 pm

Founded in 1998, Professional Alternatives is an award-winning recruiting and staffing agency that utilizes technology and relationships to deliver top talent. Connect with us today!