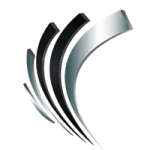 Professional Alternatives
Job ID#: 10861
Sales Manager
Direct Hire; up to 135K + bonus
Missouri City
**Newly created position to develop a sales program from scratch
**Direct experience in component manufacturing (windows, doors, and other product manufacturing helpful)
Duties:
Customer Relationships:
Maintain an effective and attentive relationship with company's sales representatives and existing customers inspiring relationship growth
Support current/future customers directly/indirectly through management of sales rep
Manage prospecting, identification, and qualification of new sales opportunities with sales reps
Capture and coordinate info from sales reps/customers when requesting info of product needs
Create initiative for new sales and expended relationship opportunities with customers
Manage house account sales to ensure continued growth
Business Development:
Visit customers alongside sales reps on a rotation assuring adequate understanding of new developments and address opportunities for improvement
Attend targeted conventions and trade shows to support marketing efforts
Product Knowledge:
Develop working knowledge of products, manufacturing capabilities, and related prices/costs
Develop working knowledge of components used in residential windows industries
Sales Coordination:
Work cooperatively in a team environment with Team including Customer Service Associates and external Sales Account Associates; provide leadership to sales team
Represent with highest ethical standards
Motivate and encourage sales team to ensure quotas are met
Sales Forecasting & Customer Feedback:
Develop and update a 12-month sales forecast for customers; provide updated forecast monthly
Educate and communicate with internal production departments/associates regarding sales development activities and customer feedback
Qualifications:
Bachelor's Degree in Marketing, Business Administration, or related field preferred
Minimum of 5 years' experience in sales role in a B2B sales environment
Strong analytical abilities and Microsoft Excel, PP, etc. (strong skills for proposals and presentations)
Experience in driving revenue in technically engineered products preferred; ability to work with production leadership and engineering in sales process
Strong track record of meeting/exceeding sales revenue projections A MUST
Demonstrated experience in developing and managing to a sales plan
In-depth understanding of selling through multiple channel opportunities
Strong communication, sales, customer service, and negotiation skills; strong leader with excellent organization, planning, problem-solving, and attention to detail
Strong analytical skills to identify trends and sales patterns across a diverse set of customers and geographic regions
Ability to design, implement, and communicate a successful sales strategy; set individual and territory sales targets; guide and mentor sales reps including accountability
Experience implementing and utilizing a CRM to manage sales process and forecast sales
Other:
Growing company that is expanding to new markets; something great to be a part of
Team environment, open-minded
Position open for someone with an advanced skill set to take company to next level
4 weeks of PTO (accrued), Insurance, 15% discretionary bonus, 3% match 401k

Founded in 1998, Professional Alternatives is an award-winning recruiting and staffing agency that utilizes technology and relationships to deliver top talent. Connect with us today!