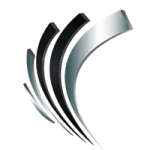 Professional Alternatives
Job ID#: 10869
Cash Specialist
Do you want to grow with us? We have a client that is passionate about what they do and driven to be the best solution for their industrial customers.
JOB DESCRIPTION:
The Cash Specialist will be responsible for performing all functions associated with cash application in accordance with the AR department goals and objectives.
Job Responsibilities:
· Perform general cash posting tasks to ensure same day clearing and posting of all lockbox and ACH payments
· Process credit card requests sent by the field or customer after invoicing
· Reconcile bank transaction report with customer's account based on received remittance and deposit detail information
· Perform daily scan deposit of all checks not sent to lockbox and work with customer to update banking information
· Work directly with customer and credit analyst to research and resolve unapplied or unidentified payments
· Serves as backup to Sr. Cash Specialist for all approved adjustments to customer accounts
· Other duties and tasks as assigned by Cash Manager
Job Requirements:
· High School diploma and 2-5 years of equivalent experience in cash applications role preferred
· Experience with payment posting and adjustment process in various ERP systems (experience in P21/Syteline, HighRadius, Salesforce a plus)
· Basic Microsoft Excel skills (vlookup/pivot tables/power queries)
· Ability to multi-task with direct emphasis on posting accuracy
· Intermediate understanding of account reconciliations and daily posting tie outs
· Excellent verbal and written communication skills across all organizational levels
· Work well independently, part of a team and takes initiative to deliver on results in acceptable period of time
Working Conditions: Working in office – Professional office environment Shift Time/Overtime: Monday-Friday Standard business hours Travel: 0%
Our client is always looking for individuals who want to join a team of employees who have the desire to achieve remarkable accomplishments together. The culture of the organization is supportive and goal oriented with high expectations, yet it is an environment where the team spirit inspires everyone to do their best. All employees play a vital part in the organization and are treated with respect. They offer a comprehensive benefits package including: Medical, Dental, Vision, Flexible Spending, 401(k), paid holidays, Life and Disability Insurance, and additional supplemental products.

Founded in 1998, Professional Alternatives is an award-winning recruiting and staffing agency that utilizes technology and relationships to deliver top talent. Connect with us today!