Senior Portfolio Accountant – Fully Remote (prefer Houston-based)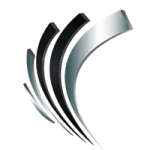 Professional Alternatives
Job ID#: 10875
Sr. Portfolio Accountant – fully remote (prefer Houston-based but flexible; training in Houston office)
Direct Hire; up to 80K + bonus
Greenway area
Duties:
Facilitate a positive working relationship with property management team
Communicate accounting and accrual policies to PMs/RPMs for assigned portfolio of 8-10 properties
Record un-posted cash transactions (distributions, mortgage payments, etc.)
Complete vendor set ups for resident refunds into MRI within 24 hours of request
Perform monthly reviews of property revenue/expenses and make corrections and adjustments
Analyze trends, budgets, and invoices to determine accuracy of accruals and expense classifications – prepare proper adjustment and communicate adjustment to Regional Controller and appropriate PM/RPM
Compile and enter routine monthly GL entries including import of AR date and standard accruals/amortizations for taxes and insurance into GL system
Prepare income and expense accruals for monthly financial for assigned portfolio and submit preliminary financials for reviews by relevant parties within accounting calendar deadlines
Perform monthly bank reconciliation for assigned portfolio
Update standard accounting schedules for assigned properties, including detailed balance sheet reconciliations and fixed asset schedules
Maintain owner-specific reconciliations and accounting reports for assigned portfolio
Maintain strict adherence to all due dates and deadlines
Audit assigned portfolios, AR/AP, and other accounting data and communicate any discrepancies to Regional Controller
Assist controller with audit tasks by providing explanations and/or supporting documents as requested for completed financials, accruals, expenses and/or revenue items
Provide support to other accountants and department as needed
Qualifications:
Bachelor's Degree in Accounting REQUIRED
3-5 years of real estate accounting experience; apply and convey GAAP
Strong working knowledge of Excel & Word; intermediate OneSite, MRI, and Yardi preferred
Strong customer service, organizational and verbal skills; team player
Work independently with minimal supervision
Strong time management skills and ability to multi-task; must juggle with different deadlines and then pick back up
Other Info:
Great company with a wonderful culture; down to earth, family-like feel; tenured team
Flexible schedule starting at 7am . . .
Will hire at Accountant or Sr. Accountant level – based on level of property difficulty
HIGH LEVEL OF DETAIL is CRUCIAL – A MUST!

Founded in 1998, Professional Alternatives is an award-winning recruiting and staffing agency that utilizes technology and relationships to deliver top talent. Connect with us today!