Credit (Treasury/Cash Management) Analyst (Houston, TX/In-Office role)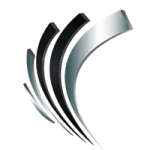 Professional Alternatives
Job ID#: 10884
Credit (Treasury/Cash Management) Analyst (Houston, TX / In-Office role)
Well established commodity trading firm seeking a full cycle credit and treasury analyst reporting to the head of credit. This role will be responsible for assessment of counterparty credit risk through initiation and conducting of credit reviews, handling the company's daily cash management, and collections of past due receivables,
Knowledge and Skill Requirements:
? Analyze and interpret financial statements for the purpose of establishing, maintaining, or denying credit
? Conduct counterparty credit reviews
? Receive and inspect letter of credit issued to company
? Issue letters of credit and other reports as required
– Prepare daily cash reports
? Cash forecasting for loan activity
? Set up wires and book transfers in company's cash management systems
? Prepare accounts receivable report in conjunction with accounting personnel
? Share, request, and receive KYC documentation
? Manage past due invoices.
? Create and maintain a bi-weekly report on the status of past due receivables
? Perform any other tasks as assigned
Qualifications:
? Bachelor's degree in Finance, Economics or Accounting
? 2-3 years of experience Treasury or Credit preferred
? Basic understanding of financial statements and financial ratios
? ETRM (Right Angle) experience preferred
? Energy and/or Commodity experience preferred
? Needs to be a critical thinker
? Strong attention to details
? Familiarity with bank cash management systems
Compensation up to $65K depending on experience plus eligible for discretionary year-end bonus
Qualified inquiries/referrals to: [email protected]


Founded in 1998, Professional Alternatives is an award-winning recruiting and staffing agency that utilizes technology and relationships to deliver top talent. Connect with us today!