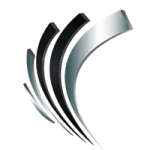 Professional Alternatives
Job ID#: 10893
Payroll Coordinator
REMOTE
$20/hour
Job Summary:
Perform a variety of duties involving payroll processing. You will be receiving, reviewing, entering, auditing, and processing payroll data; maintains payroll files and records; maintains the payroll system, reviews and reconciles payroll reports, provides payroll information to employees and payroll related entities, and ensures adherence to established payroll policies, procedures, rules, and regulations.
Essential Job Functions:
Process a full cycle of Multi-State Bi-Weekly Payroll from start to finish for exempt and non-exempt employees.
Enter employee's personal information and payroll changes into payroll database.
New Hires, Tax Withholding, Addresses, Direct Deposits, Pay Changes, Terminations, PTO/Sick Adjustments, Parental Leaves, Allowances, Gift Cards, Garnishment Refunds, Garnishment Deduction Validation, IRS Locked In Letters, Historical Time Off, Status Changes, Retro Adjustments, Location Updates, Gross Ups, Allocations, EB Elites, Sign on Bonus, Bonus, Severances, Relocations, Accounting Units, Draws and Quarter Adjustments, NQ Distribution, Autopay Turn Off, Timecard Adjustments, and Company Transfers.
Review Pre/Post Tax Deductions to ensure Taxable Wages are calculating appropriately.
Calculate new hire pay, termination pay, and any required adjustment to normal pay
Run and review payroll balancing reports
Process Overpayments and Demand Letters
Execute time and attendance processing and load interface files into the payroll.
Ensure that computing, withholding, and deductions are done correctly
Manage and Process workflow to ensure all payroll transaction will be processed accurately and timely.
Prepare and distribute paper checks or ACH Payments when necessary.
Process manual checks such as terminations, missed hours, deduction refunds or other discrepancies
Process ACH rejects, Stop Payment and Voids
Determine payroll liabilities and funding.
Research, analyze and resolve payroll related problems or questions timely by collecting and analyzing information
Knowledge of wage and hour laws to ensures compliance
Maintain employees' confidence and protect payroll operations by keeping information confidential.
Team PTO Coverage
Perform other duties and special projects as requested
Education, Qualifications & Experience:
High school diploma or equivalent; BS/BA in accounting/business administration is a plus
FPC or CPP Preferred
Proficient in Ultimate Software Preferred
Must have 3-5 years' recent relevant experience in this role
Must have processed multi-state payrolls from start to finish
Possess a thorough understanding of the importance of confidentiality and non-disclosure
Establish and maintain a positive working relationship with internal and external customers
Ability to maintain composure under pressure and work under tight deadlines
Comfortable with computer applications in general
Proficiency with Microsoft Office applications: Word, Excel, Outlook
Quick Learner
Strong analytical and problem-solving skills
Strong Organizational Skills
Ability to handle fast pace and change when deemed necessary for greater efficiency
Not easily stressed
Excellent customer services and interpersonal communication skills
Cultural sensitivity and demonstrated ability to work with diverse people groups
Will ask for clarification if they don't know the answer or have not been provided direction
Ability to handle corrective criticism
Ability to use time wisely
Ability to take the initiative to ask for more work if they have time available
Detailed Oriented
Ability to work overtime when needed
.

Founded in 1998, Professional Alternatives is an award-winning recruiting and staffing agency that utilizes technology and relationships to deliver top talent. Connect with us today!