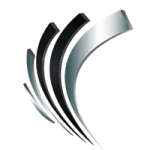 Professional Alternatives
Job ID#: 10899
Business Analyst II
Direct Hire; up to 80K
77035 – SW Houston
**MUST be fully vaccinated
Duties:
Analyze competitive market strategies through analysis of related product, market, or share trends.
Combine current business intelligence or trend data to support recommendations for action
Communicate with customers, competitors, suppliers, professional organizations, or others to stay abreast of industry or business trends
Collect business intelligence data from industry reports, public information, field reports, or purchased sources
Generate standard or custom reports summarizing business, financial, or economic data for review by executives, managers, clients, and other stakeholders
Identify or monitor current and potential customers, using business intelligence tools
Prepare reports of findings, illustrating data graphically and translating complex findings into written text
Gather data on competitors and analyze prices, sales, and method of marketing and distribution
Collect and analyze data on customer demographics, preferences, needs, and buying habits to identify potential markets and factors affecting product demand
Measure effectiveness of marketing, advertising, and communications programs and strategies
Qualifications:
Bachelor's Degree highly preferred with 3-6 years' experience
Skilled in Microsoft Word, Excel, PowerPoint, Access, and Outlook; proficient with basic analytical formulas and approaches
Must be dependable, team spirited, collaborative, and a self-starter
Must maintain good client relations and a professional appearance/approach
Other Info:
Stable, growing organization; well-rounded benefits package
Position open because the team is growing
Possible bonus, not guaranteed

Founded in 1998, Professional Alternatives is an award-winning recruiting and staffing agency that utilizes technology and relationships to deliver top talent. Connect with us today!