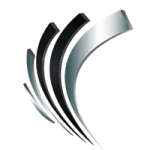 Professional Alternatives
Job ID#: 10920
Accounting Assistant
Temp to Hire – Galleria Area
Pay to $22 hour depending on experience
Job Duties:
Perform data entry into system
Assist with filing of invoices
Assist Controller and Property Accountant
Assist with account reconciliations and research
Will train!
Qualifications:
Bachelor's Degree in Accounting or Finance required
1+ years' accounting experience
Accounting internships will also be considered
Proficient MS Office, including Excel

Founded in 1998, Professional Alternatives is an award-winning recruiting and staffing agency that utilizes technology and relationships to deliver top talent. Connect with us today!