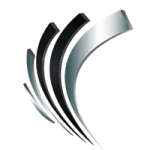 Professional Alternatives
Job ID#: 10932
Strategic Analyst needed immediately for an executive benefits consulting firm!
Direct hire to 65K with the right experience
Fully remote role
Primary targets
Assist the SVP of Design & Product developing financial models, running financial analysis, insurance illustrations and assisting in the organization of presentations for complex benefit solutions.

Ensure accuracy and effective follow-through on all projects.

Additional duties include providing administrative support on a broad range of technical deliverables and reports.
Responsibilities
Run financial modeling upon request.

Run Permanent life insurance illustrations upon request and doing so through multiple carrier's software.

Build strong knowledge of all Permanent life insurance including Survivorship, Index Universal Life, Universal Life, Whole Life and Private Placement Life Insurance.

Build strong knowledge of all Annuities including Single Premium Immediate Annuity, Fixed Index Annuity, Variable Annuity, and Private Placement Variable Annuity.

Assist in developing the optimal life insurance solution for the goals presented by the producer or client.

Assist in preparing solutions in a format that is appropriate for a client.

Assist with any application process between client and insurance carrier.

Assist with underwriting process and ordering medical requirements.

Upon request, assist in client service or sales calls to discuss solutions, contract language, underwriting or questions around the plans in question.

Build strong customer relationships, establishing confidence, trust and rapport to ensure customers have a positive experience.

Assist the Regional Managers team in the annual review process by pulling together any relevant in-force illustrations.

Develop an understanding of carrier websites and where to locate necessary information.

Consistently work to improve knowledge base by attending carrier webinars, presentations, and continuing education.

Participate as a team member in special projects and team meetings.

Continue to develop a strong understanding of executive benefit planning and industry knowledge.

Must be proficient with the following formulas: IRR, NPV, PV, FV, PMT, RATE, IF, IFS, GOALSEEK, FORECAST, VLOOKUP, INDEX, SUMIF, COUNTIF, OFFSET
Qualifications
Analytical, able to analyze complex data, and have accuracy and decisiveness

Strong organizational, verbal and written communications skills

High level of reliability and dependability

Expertise in Excel is a must.

Proficiency in PowerPoint and Adobe is preferred

Life insurance case design experience is a plus.

Life insurance license is a plus but not required.

Founded in 1998, Professional Alternatives is an award-winning recruiting and staffing agency that utilizes technology and relationships to deliver top talent. Connect with us today!