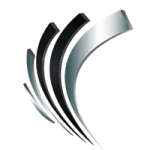 Professional Alternatives
Job ID#: 10957
Need a Sr. HR Generalist with performance assessment experience ASAP!
Contract role to cover maternity leave
28-30$ hourly – remote
"Be a critical point of contact for our leaders and employee population. Deliver a full spectrum of both strategic and tactical HR support programs for our North American team. Communicate with employees and managers as an HR business partner, provide coaching, express new ideas, suggest solutions, and promote our company culture. As the US HR operations lead oversee: compensation and benefits, policies and procedures, compliance, and immigration."
Foster meaningful relationships with all business leaders and provide them with support in leading their teams
Be an effective teammate and proactive thought partner to the VP of HR (located in Europe)
Advise guide and coach leaders at all levels within Premise Data to navigate the complexities of managing teams, managing career development, developing a high-performance culture, providing conflict resolution strategies, etc
Drive all remote and in-person people programs in the US – ensuring global consistency while meeting local needs, and prioritizing Diversity and Inclusion
Be a thought leader in ensuring HR programs' alignment to global business strategy
Be the local partner for all matters related to US onboarding, promotions, leaves, terminations, HR vendor management, etc.
Implement expertise in handling sensitive employee relations matters with tact and diplomacy. Well-versed in HR compliance, legislation, and best practices
Provide candid feedback about talent moves, gaps, promotions, and growth opportunities
Collaborate with other HR functions (Recruiting, Compensation, People Systems) in the design and implementation of People programs
Provide coaching and team building to support the organization's needs
Ability to work both independently and in a dynamic, cross-functional global team structure
As People Operations Partner:
Ensure company payroll is accurately and efficiently processed for our US employees
Facilitate open enrollment and benefits administration for our US employees
Own US policies & procedures, partner with EU team for the development of global policies and procedures, and implementations of localized policy
Serve as SF immigration liaison between employees and lawyers, occasionally provide direct support for cases
Continuously evaluate the US HR Operations to improve efficiency and consistency
Strong HR foundation in compensation and in-depth knowledge of state, federal and applicable international employment laws
"People-first" approach to build teams and drive effective performance across the organization
A deep sense of empathy, connect well with employees of all levels and have the ability to flex your style to build trust and rapport
Lead by example, champion our co, and uphold company values
Perform other duties as assigned
Requirements:
Bachelor's degree, Master's preferred

HR certification

5+ years of solid HR experience (current)

Understanding of all HR/performance metrics

Problem solving diplomacy

Founded in 1998, Professional Alternatives is an award-winning recruiting and staffing agency that utilizes technology and relationships to deliver top talent. Connect with us today!