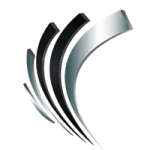 Professional Alternatives
Job ID#: 10965
Scheduling Coordinator
LOCATION: Irving, TX
EMPLOYMENT: Full Time/Hourly Pay + Benefits
SCHEDULE: Shift based schedules with rotating weekends
ROLE: looking to hire a Scheduling Coordinator who would assist Support Specialists, Project Analysts, Quality Control, Client Managers, and Business Development with scheduling, staffing, and monitoring of client security details. The Scheduling Coordinator will be assigned to a Service Delivery shift and be responsible for operations-related activity during the shift.
JOB DUTIES The ideal candidate for this position is an individual who enjoys providing world-class customer service and problem-solving solutions, primarily by telephone, in a busy and energetic environment.
Job duties for this position are:
Managing job placements for Client Manager's Clients and Agencies/Officers as a liaison between both parties
Create and staff job schedules based on client requests for service. Coordinates with assigned officers working in the field and provides assistance with internal tracking and invoicing systems
Monitor schedules to ensure officers have clocked in/out for their shift
Update schedules when officers report late or missed clocking in for shifts or must extend their shift time due to special circumstances
Receive call off notices from officers, reassign and update schedules
Coordinate with law enforcement agencies to fulfill schedules, update staffing as required, and provide support in utilizing scheduling platform
Issue shift assignment reminders to officers or subcontractor, if required by client
Assist officers with navigating company systems for a job assignment, Clock-In/ClockOut/Call-Offs/No-Show, etc.
Create sub-contractor schedules and verify subcontractor employee has reported for duty
Assist officers with completing required paperwork, profile, and verification forms
Contact and identify available off-duty officer resources
Coordinate with Client Manager or Support Specialists to discuss officer rates if unable to staff a schedule
Log all activities and updating staffing requests in CRM SKILLS & QUALIFICATIONS
Superb attention to detail. Excellent written and oral communications skills
Team player with the ability to work with others at all levels of the organization Ability to plan, organize, prioritize assignments, and meet critical and established deadlines in a rapidly changing environment
Ability to learn quickly and work independently as part of a high-performance team. Strong customer service skills, both in-person and by telephone
A high school diploma or GED. A minimum of two years of experience in a similar role
Experience working in Public Safety Organization preferred. Advance proficiency in scheduling software is a plus
SALARY & BENEFITS
Starting hourly pay with the potential for bonuses. Shift Base and Rotating Weekends.
Health, Dental, and Vision Insurance coverage

4

01K Program
Two weeks paid vacation and sick days
*Due to the high volume of applications we normally receive, we are not able to personally respond to all applicants. However, if you are selected to move forward in the process, you will be contacted soon regarding next steps.

Founded in 1998, Professional Alternatives is an award-winning recruiting and staffing agency that utilizes technology and relationships to deliver top talent. Connect with us today!