Social Media Marketing Influencer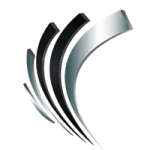 Professional Alternatives
Job ID#: 11019
Need a creative Influencer Marketing Coordinator ASAP!
Great upscale Galleria location
To 45K annual – great benefits and growth.
You'd be responsible for creating and executing an effective influencer marketing strategy across different channels for our client. The ideal candidate will be an enthusiastic marketer with exhibited experience in social media and knowledge of the influencer and ambassador marketing space.
Duties and responsibilities:
? Develop and execute influencer marketing strategies and creative campaigns
? Continually identify and recruit new influencers for our client based on content, engagement, ROI, and other KPIs
? Identify and build strong relationships with small, medium, and large influencers
? Perform as the influencer's main point of contact with our client and coordinate many different tasks and deliverables for various projects simultaneously
? Manage the coordination of gifted and paid influencer collaborations, trips, events, and product launches
? Develop content ideas and coordinate campaigns with influencers
? Brainstorm new, creative approaches to influencer campaigns ? Research emerging trends, marketing strategies and influencers
? Keep updated documentation of collaborations with influencers such as products sent, tracking numbers, amount paid, etc
? Monitor Event Calendar and coordinate campaigns around major events/promotions
Requirements:
? Bachelor's degree in Marketing. Master's preferred.
? Proven track record in outreach campaign strategies
? Full understanding of influencer industry
? 2-3 years' previous experience in marketing, advertising, or managing Social Media Accounts
? Positive, confident, energetic "can-do" attitude.
? Impeccable verbal and written communication skills
? Well organized with great time management skills
? Outstanding project management skills
? Excellent interpersonal and relationship building skills
? Networking aptitude

Founded in 1998, Professional Alternatives is an award-winning recruiting and staffing agency that utilizes technology and relationships to deliver top talent. Connect with us today!