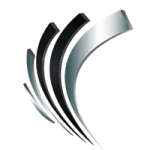 Professional Alternatives
Job ID#: 11020
Title Clerk I
Dallas, TX
$21/HR
The primary objective of this position is to follow-up with customers, dealers, DMV's, and county clerks to confirm title status for lien perfection and facilitate getting what is needed for completion.
Job Duties:
Handle titles from 60-90 days delinquent to resolve title delays through dealer, customer, DMV and or county clerks.
Release titles when collateral has been paid in full.
File UCC-1's on non-titled collateral.
Works effectively as a team to perform duties and achieve daily operational tasks.
Works with other departments to provide validation of liens and or titles.
Handle Substitution of collateral by working closely with dealer and or Manufacturers.
Ensures compliance with Marine One's policies & procedures, safety, state and federal laws, regulations and standards.
Education and Work Experience:
1+ years of auto Title experience preferred
Must possess strong organizational and follow-up skills
Strong attention to detail
Excellent written and verbal communication skills
Organized and able to prioritize task
Ability to complete multiple tasks with minimal supervision
*Due to the high volume of applications we normally receive, we are not able to personally respond to all applicants. However, if you are selected to move forward in the process, you will be contacted soon regarding next steps.

Founded in 1998, Professional Alternatives is an award-winning recruiting and staffing agency that utilizes technology and relationships to deliver top talent. Connect with us today!